Products
Products
1.  Above Ground Storage Tanks
At BHS we have created a perfect fluid storage product for the oil and gas industry.  With ten different sizes available – ranging from 710m3 (4,400 bbl) to 9,136m3 (57,000 bbl) we have a tank solution to fit into any operation.
BHS Tanks eliminate the need for large water containment pits or traditional earth ponds.   The capacity of our large tank system enables us to reduce the amount of smaller containers needed for conventional tank farms.
All of our 12 foot high curved steel wall panels are rhino coated and are built with 2-inch rigid insulation equals R13 factor.  We offer a proprietary, safe, economical and reusable insulated floating tank cover system to maximize heat retention and to reduce heating costs and evaporation rates. These covers are available in R5 – R11 options.
BHS can provide custom made liners are made of 40 mil linear low-density Polyethylene (LLDPE) material that is very corrosion and chemically resistant.  These are the only liners in the industry electronically tested for flaws and with the capability for holiday testing prior to filling the tank.
Convenient transportation systems coupled with a simple bolted joint kit for easy assembly means our product can be onsite and making your oil and gas operation more efficient and profitable virtually overnight. For an even more efficient and cost effective system, BHS can provide an engineered panel cradle that allows the panels to be skidded off the transport truck without the use of a crane.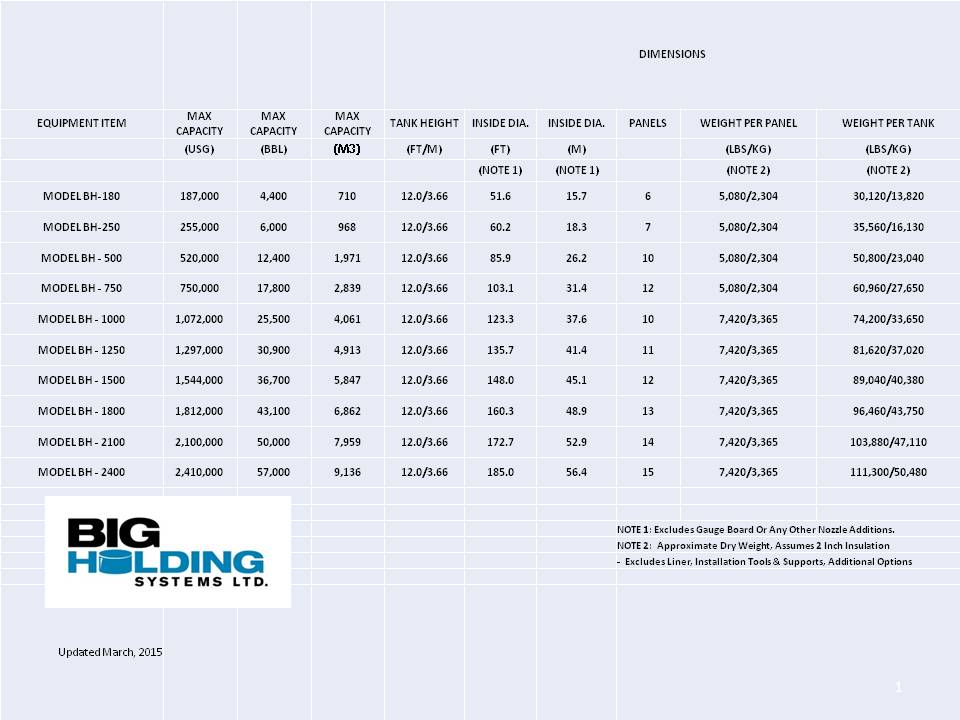 2.  Chemical Injection Skids
BHS designs, fabricates and installs chemical injection skids with capacities ranging from 380 litres (100 USG) to 2500 litres (665 USG).  The BHS unique design includes 110% secondary containment PLUS a weather resistant shroud over the entire system to eliminate precipitation from entering the secondary containment.  Maintenance of pump equipment is easily accomplished using the access doors.
Why is a weather resistant shroud important?  Water entering the secondary containment must be treated as a hazardous waste as it may have mixed with any stored chemicals. By eliminating precipitation, operators eliminate the cost of removing and disposing of this waste stream.  Also, eliminating external fluids ensures the 110% oil containment requirement is always met.
BHS Offers the following chemical injection systems: